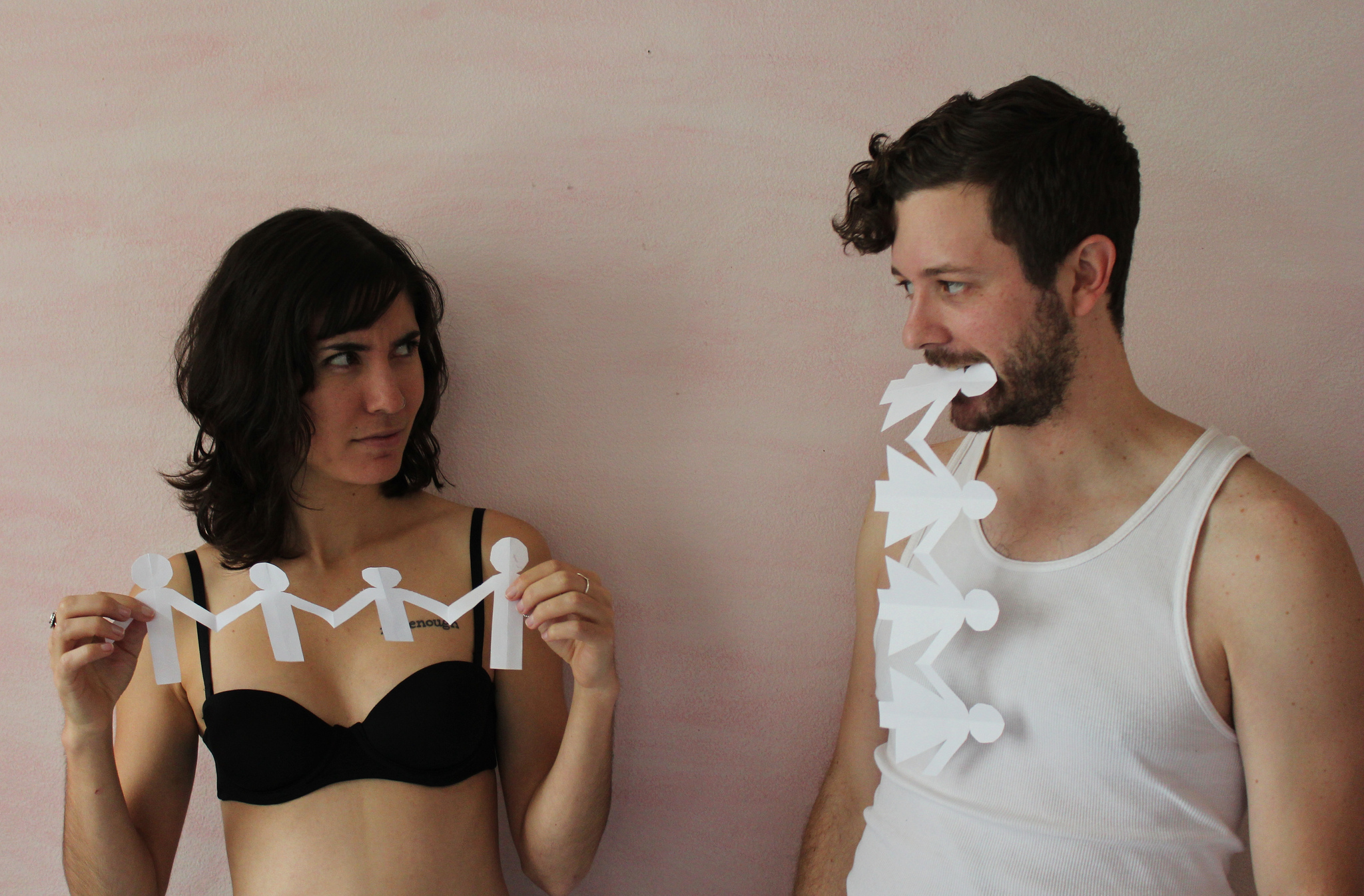 Work-in-progress. Directed by Katie Watkins. Photos by Pat Moran.
Artist-in-Residence, 2013, Shout House. Hand2MouthTheatre.org.
Created in collaboration with artists from String House Theatre.
Paper Doll examines how the modern ideals of our generation– personal empowerment, egalitarianism, and strongly individualized identity– have affected how we fall (and stay) in love. We follow a couple through one of life's most relatable experiences – the ups and downs of a modern relationship – while exploring acts of chivalry, the rituals of dating, intimacy, and the tedium of a shared life. Through a series of voicemails, videos left on open computers before the other wakes, memories, and daily routine, we watch as our couple reacts, responds, and creates their respective roles in this modern day love story.